We have many years of experience in travel field. We use only new and comfortable A/C vehicles for all our private Morocco tours.
We have a team of local drivers who have best knowledge in driving in remote areas and busy cities. It is our responsibility and main goal to provide excellent transport services for our clients.
OUR RESPONSIBILITY - OUR SAFE 4 WD DRIVERS
All vehicles air conditioned
We use only comfortable vehicles
Safe driving during your private Morocco tour






100 % satisfaction for our clients
Only experienced and licensed drivers for your Morocco tour






Copyright © Morocco Tours 4x4 Ltd. Company Registered in England No. 13011506.
MOROCCO TOURS 4X4
Phone / WhatsApp:

+212 662 48 36 26
Phone:

+212 690 98 51 98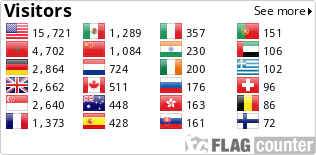 Phone: +212 690 98 51 98 Phone / WhatsApp: +212 662 48 36 26