Phone: +212 690 98 51 98 Phone / WhatsApp: +212 662 48 36 26 Email: contact@moroccotours4x4.com for price quotes, tour info and Reservations ….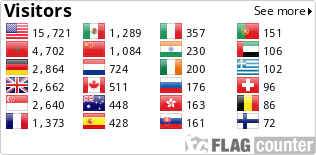 MOROCCO TOURS 4X4
1607 Lot Maatalla / Mhamid / 40 000 Marrakech
Phone / WhatsApp:
+212 662 48 36 26
Phone:
+212 690 98 51 98

ABOUT US / EXPERIENCES MOROCCO TOURS 4X4
Morocco Tours 4x4 is a local independent tour company , offering private cultural tours in Morocco to explore this exotic kingdom and to discover what is hidden in the heart of its Sahara desert , Atlas mountains , valleys and its imperial cities. This local tour company is a result of a big experience in the tourism industry ,and it is owned and run by MBAREK OUALI who was working along time as a driver and as a guide at the same time for other companies.
After spending many years ,working for other companies , travelling over all Morocco ; visiting all its corners , exploring its deferent cultures and its variety of traditions and meeting visitors from all nationalities , MBAREK got a big experience and learned a lot about what the visitor likes and needs . Now, he decided to create his own company to satisfy his guests by organizing something local ,typical and 100% Moroccan with a kind of luxury.
SERVICES WE OFFER FOR OUR CLIENTS IN MOROCCO TOURS 4X4
Experienced English speaking drivers
Experienced English guides









Accommodation during your tours









Always reasonable prices for private Morocco tours
Advice before coming to Morocco
Sahara desert camel trekking









Always friendly and helpful advice
Comfortable transport in A/C vehicles









All our tours and our excursions are authentic : we prepare typical itineraries in which you will have the opportunity to ride a camel like a nomad in the highest sand dunes to see the sunset and sunrise and sleep under the Berber tent or under the starry sky in the Sahara desert , as well as meeting Berber families in their tent or cave or their typical house and have a cup of tea with them or lunch or spend the night with them , why not?
You will have the opportunity also to taste the local food washed with mineral water, in Moroccan restaurants not tourist ones. You will have the chance also to hike in the atlas mountains , Todgha valley and Dades Valley, and to walk inside old kasbahs and medinas to discover their heritage. All our accommodations are traditional Moroccan houses called riads and guesthouses . If you are looking to experience our way of life and looking for an enjoyable , safe, comfortable , cultural and authentic Moroccan trip , we are here to help you . We always provide reasonably priced transportation , bivouacs and accommodations.