Phone: +212 690 98 51 98 Phone / WhatsApp: +212 662 48 36 26




















































































MOROCCO TOURS 4X4
Phone / WhatsApp:
+212 662 48 36 26
Phone:
+212 690 98 51 98
Copyright © Morocco Tours 4x4 Ltd. Company Registered in England No. 13011506.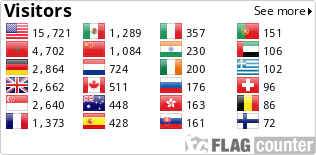 Merzouga desert excursion
We explore Fes - most important cultural city in Morocco
Camel ride in Merzouga desert






DAY 1: CASABLANCA - RABAT:
We will meet you at Casablanca airport and take you to Casablanca, then to Rabat, Morocco's capital. Visit the Hassan II Mosque, the world's biggest mosque outside of Mecca, and enjoy the Cornish shoreline in Casablanca. Following that, we'll head to Rabat. Visit the Hassan Tower and the Oudaya Kasbah before settling into your Medina riad. I'm spending the night at a riad.
DAY 2: RABAT - MEKNES - VOLUBILIS - FES:
After breakfast, you will leave your riad and travel to Fes via Meknes and Volubilis. Meknes, another significant imperial city in Morocco known as the Ismaili capital, has the iconic gate Bab Mansour, the Sahrij Souani Bassin, and the Mausoleum of Moulay Ismail. After lunch, we head to Volubilis, a Roman city where you can view the magnificently preserved original mosaics, Roman road, and city plan. As we journey through the Moroccan countryside, we will stop at the Holy City of Moulay Idriss for a picture opportunity. You will arrive late in the afternoon in Fes and settle into your Medina riad. Stay at a riad for the night (BB).
DAY 3: EXPLORING FES:
After breakfast in your riad, go out on an exploration excursion through the Medina, where you will discover numerous hidden gems known only to the inhabitants. Fes, Morocco's capital for almost 350 years, is home to the world's oldest operational institution, the University of Al Karaouine. Your guided tour will take you to Moulay Idriss' Mausoleum. We visit the Tanneries as well as the Nejjarine Fountains. After lunch, you'll view the outside of the Royal Palace and walk through the Mellah, Morocco's famed Jewish neighborhood, where you'll get the chance to visit one of the country's few remaining synagogues. A short visit to a famous pottery plant is included in your Fes tour, followed by a spectacular panoramic view of the whole Medina of Fes. In the afternoon, we'll head out for a drink in the new city. Your riad will be your temporary residence for the night (BB).
DAY 4: FES - AZROU - MIDELT - ZIZ VALLEY - MERZOUGA:
After breakfast in your riad, you will depart towards Merzouga via the Caravan roads in the southeast. You will get peeks of the Middle Atlas and Higher Atlas mountains during this excursion. Stopping in the greatest Cedar forest in Morocco, above the Middle Atlas Mountains, where you may see Barbarian apes. After lunch in Midelt, continue over the huge open high desert, seeing how the terrain changes to offer clues of the desert as you reach Errachidia. Your drive continues via the lush Ziz Valley and the Tafilalet date palm grove, which is well-known for date production. This region is the birthplace of the Alaouite dynasty, Morocco's current ruling royal family. You'll arrive in Merzouga in the late afternoon and be greeted with a glass of mint tea before checking into your riad. Half-Board.
DAY 5: MERZOUGA AREA AND THE CAMEL TREK:
After breakfast at the riad, you will continue your exploring of the neighborhood. You'll learn about the culture and music of the Gnawa people, who were originally imported from Sudan as slaves. You may also visit Rissani's souk, which was the birthplace of Morocco's reigning family and the meeting point for caravans trading all the way to Tombuctou in Mali. There are many hooded males and veiled ladies in this place. Return to Merzouga village for a break before mounting your camel and explore the Merzouga sand-sea with the assistance of a knowledgeable camel guy. Our desert tent will be our temporary residence for the night (HB).
DAY 6 : MERZOUGA - TODGHA GORGES - DADES VALLEY:
Your camel guide will wake you up early in the morning to witness what may be the spectacular sunrise of your life. You will return to Merzouga settlement on foot. En way, you can't help but notice the beautiful Erg Chebbi sand dunes, which change with the light as the day advances. After breakfast and a wash in your riad, you'll depart for the Rissani, Tinghir, and Todgha gorges, Morocco's tallest and narrowest gorges. After lunch at the Gorges, we'll drive into the Dades Valley, where you'll view spectacular sand castles and stunning rock formations known as "monkey toes." Overnight lodging will be at a luxurious guesthouse overlooking the Dades Valley. (HB).
DAY 7 : DADES VALLEY - AIT BENHADDOU - TIZI N'TICHKA PASS - MARRAKECH:
After breakfast, we'll drive through the Dades Valley to Kalaat M'Gouna and Ouarzazat. The "Kasbah Road" through Dades Valley gives multiple opportunity to capture some of your greatest photography moments of the trip. We'll stop at Kalaat M'Gouna, "the rose city," to get rosewater, which will keep your linen feeling fresh long after your trip has ended. Continue to Marrakech through Ait Benhaddou's Kasbah. The Kasbah, which was established in the 18th century by Et Hami El Glaoui, one of the last Berber chieftains, is now home to numerous Glaoui people. Your drive will continue across the spectacular Tizi n'Tichka Pass (2260 m) of the High Atlas Mountains before arriving in Marrakech, where you will spend the night in a riad in the medina (BB).
DAY 8 : EXPLORING MARRAKECH:
After breakfast at the riad, you will embark on a morning guided tour of Marrakech, Morocco's "Red City." Your guide will make certain that you see all of the historical and cultural landmarks, such as the Koutoubia Minaret, the Saadian tombs, the exquisite Palace of Bahia, and the Ben Youssef Coranic School. Finally, finish the morning by strolling through the medina alleys, where you can view all of the different artists at work before arriving at the famed Jamaa El Fna Square. Lunch at a restaurant near the plaza, followed by a visit to the Majorelle Gardens and a short tour of Gueliz, Marrakech's new city. After supper, you may go into the plaza and be entertained by magicians, storytellers, tooth-pullers, and food vendors. Your riad will provide overnight lodging (BB).
DAY 9 : DAY TRIP TO ESSAOUIRA:
After breakfast in your riad, you will depart for Essaouira, a Moroccan seaside city. We arrived after a 2-and-a-half-hour journey and began touring the city. As you wander through the medina's passageways, you'll witness the Skala Fortress, Thuya wood carved by artists, and hundreds of handicrafts. Surfers from all over the globe visit this "Wind City." Essaouira has been influenced by numerous civilisations, notably the Portuguese conquest, which has left an unmistakable stamp on the city's architecture, although it remains a little town rich in history. Because of its grandeur and striking blue doors and washed walls, it is also known as Morocco's "Jewel of the Atlantic." You'll also visit a women's Argan oil cooperative. They extract the oil, which has culinary, cosmetic, and medicinal properties. Lunch will be served Moroccan-style, with fresh fish cooked to order at the fish market. In the afternoon, you will return to Marrakech. Stay at your riad for the night (BB).
DAY 10 : MARRAKECH - CASABLANCA AIRPORT:
After an early breakfast at your riad, we will bring you to Casablanca/Marrakech airport for your trip home. Your excursion concludes at the airport.
10 DAYS TOUR FROM CASABLANCA TO SAHARA DESERT & MARRAKECH
We will Visit Ait Benhaddou and Ouarzazate's film studios.
We explore Todgha gorges with optional trekking (if time allows)






ITINERARY FOR 10 DAYS TOUR FROM CASABLANCA TO SAHARA DESERT
Reservation / Contact

Years of experience as an English-speaking driver/guide


Transport in a air-conditioned 4x4 car
We will pick you up and return you to your hotel.




Tips and what's not mentioned

Flights to and from Morocco




INCLUDED IN TOUR FROM CASABLANCA 10 DAYS
Your overnight stay in the Sahara desert includes dinner and breakfast.


Accommodation in a hotel or riad, or in desert tents in a desert camp.
Camel ride to the desert camp (1 camel per person)



Morocco Excursions 4x4 provides economical private tours from Casablanca that do not sacrifice excellent service, trustworthy transportation, or pleasant accommodations. We do not provide "low-cost" holidays, but we may arrange an economical tour from Casablanca for singles, couples, small or large groups. Our itineraries are designed for the mid-level budget traveler, however we may modify certain alternatives for those on a tighter budget or seeking a more premium experience.
Tell us what you're looking for, and we'll work with you to plan a vacation that matches your goals and fits within your budget. Your private tour from Casablanca includes hotels, breakfasts, and most meals, as well as the services of an English-speaking local driver. Lunches, snacks, and any other costs, such as entry or tipping, are not included in the price.
Cost for Tour From Casablanca 10 days will vary based on:
The time of year in which you travel
The number of individuals who travel - the greater the number of people who travel, the cheaper the cost per person.
The number of days you would want to spend on tour from Casablanca.
We typically reserve 3 and 4 star riads and/or mid-range hotels, although luxury or budget accommodations can also be arranged.
Round journeys are less expensive than one-way travels.
Payments for Tour From Casablanca 10 days
Tour reservations from Casablanca are confirmed upon receipt of a 25% payment. Upon your request, we will send you an invoice with payment details for your desired Tour from Casablanca.
Direct bank transfers, PayPal, and Western Union are all acceptable methods of deposit.
Receipts will be mailed once the deposit is received. The remaining amount can be paid to the driver in cash (Euro, Dollars, or Moroccan Dirham) before the start of the tour.
You can pay the balance with a credit card or a direct bank transfer, but there will be a 4% fee.
When calculating the total cost of your Casablanca Tour, please refer to the tipping information.
For cancellation policy for this Tour from Casablanca click here.