Phone: +212 690 98 51 98 Phone / WhatsApp: +212 662 48 36 26




















































































MOROCCO TOURS 4X4
Phone / WhatsApp:
+212 662 48 36 26
Phone:
+212 690 98 51 98
Copyright © Morocco Tours 4x4 Ltd. Company Registered in England No. 13011506.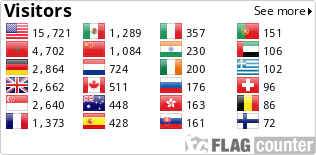 With a wealth of diverse, authentic and interesting accommodations available throughout Morocco from 5 star deluxe hotels with all mod cons and luxury facilities to simple Berber bivouacs, we can help you choose the right type of accommodation to suit your own personal requirements and give you the most wonderful and unique Moroccan experience possible.
Auberges
Auberge meaning Inn or lodge, these are small rural, simple hotels sometimes referred to as a Gite.
Kasbahs
A Kasbah is a fortress or medina that was used as a secure location to withdraw to when the main town was under siege.
Riads
A true Riad (ryad/riyad) is an urban house, always situated within the walls of the medina (old city).
Hotels middle range / high class range










There is an overwhelming variety of accommodation to choose from. Whether five-star camping, self-catered accommodation or a riad, there is one thing you can be sure of: the quality of the welcome.
HOTELS AND RIADS
In the country's major cities, the top names among Western hotel chains have been established for a long time. And numerous establishments across all categories offer a great range of choices. Comfort and quality of welcome can be expected at any of them. Not to mention the riads, the traditional houses around a courtyard which have been refurbished as hotels, where you can rediscover the best of Moroccan art of living. In this land of traditions, hospitality remains a key value.