Phone: +212 690 98 51 98 Phone / WhatsApp: +212 662 48 36 26 Email: contact@moroccotours4x4.com for price quotes, tour info and Reservations ….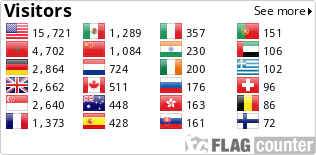 MOROCCO TOURS 4X4
1607 Lot Maatalla / Mhamid / 40 000 Marrakech
Phone / WhatsApp:
+212 662 48 36 26
Phone:
+212 690 98 51 98
We will enjoy camel trek in desert
We experience Sahara desert in Morocco
We experience sleeping in Sahara desert camp









DAY 1: MERZOUGA VILLAGE - MERZOUGA CAMEL RIDE - DESERT CAMP
This Merzouga desert tour starts in the evening, and we organise the camel ride to the desert. You will ride camel for around 1 hour to reach desert camp. The Berber dinner will be served in desert camp and we will spend the night in desert camp with Berber drums music in the middle of the Sahara desert. You may take amazing pictures of the sunset in desert. In the morning we will ride camels backing to Merzouga village , and you'll have breakfast and shower in the hotel / riad in Merzouga.
DAY 2: MERZOUGA CAMP - MERZOUGA CAMEL RIDE - MERZOUGA VILLAGE
We ride camels back to Merzouga village. We will have breakfast in local riad / hotel.

CAMEL RIDE IN DESERT

AND 1 NIGHT IN DESERT CAMP
1 camel for each person on camel trek
Experienced guides during trek in desert
Berber dinner in desert camp










PROGRAM FOR

CAMEL RIDE IN DESERT

+ 1 NIGHT DESERT CAMP