Phone: +212 690 98 51 98 Phone / WhatsApp: +212 662 48 36 26




















































































MOROCCO TOURS 4X4
Phone / WhatsApp:
+212 662 48 36 26
Phone:
+212 690 98 51 98
Copyright © Morocco Tours 4x4 Ltd. Company Registered in England No. 13011506.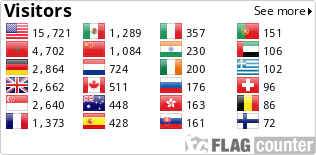 We'll take a desert camel ride.
In Morocco, we visit the Sahara Desert.
Night in a desert tent in the Sahara






DAY 1: MERZOUGA VILLAGE - MERZOUGA CAMEL RIDE - DESERT CAMP
This Merzouga desert excursion begins in the evening, and the camel journey to the desert is organized by us. To get to the desert camp, you'll have to ride a camel for around an hour. The Berber meal will be served in desert tent, and we will spend the night in the heart of the Sahara desert, listening to Berber drum music. You may snap stunning photographs of the sunset in the desert. We will ride camels back to Merzouga village in the morning, and you will have breakfast and shower in the hotel / riad in Merzouga.
DAY 2: MERZOUGA CAMP - MERZOUGA CAMEL RIDE - MERZOUGA VILLAGE
We return to Merzouga hamlet on camels. We'll eat breakfast at a nearby riad or hotel.
CAMEL RIDE THROUGH THE DESERT AND ONE NIGHT IN A DESERT CAMP
1 camel for each camel trek participant
Experienced desert guides will accompany you on your walk.
Dinner with Berbers in a desert camp






CAMEL RIDING IN THE DESERT. PROGRAM WITH A ONE-NIGHT DESERT CAMP
Reservation / Contact