Phone: +212 690 98 51 98 Phone / WhatsApp: +212 662 48 36 26




















































































MOROCCO TOURS 4X4
Phone / WhatsApp:
+212 662 48 36 26
Phone:
+212 690 98 51 98
Copyright © Morocco Tours 4x4 Ltd. Company Registered in England No. 13011506.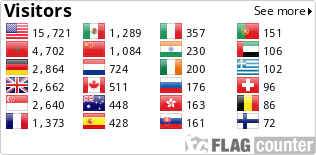 We'll take a desert camel ride.
We spent two nights in Morocco's Sahara desert.
Night in a desert tent in the Sahara






DAY 1: MERZOUGA VILLAGE - MERZOUGA CAMEL RIDE - DESERT CAMP
This Merzouga desert excursion begins in the evening, and the camel journey to the desert is organized by us. To get to the desert camp, you'll have to ride a camel for around an hour. The Berber meal will be served in desert tent, and we will spend the night in the heart of the Sahara desert, listening to Berber drum music. You may snap stunning photographs of the sunset in the desert. We will ride camels back to Merzouga village in the morning, and you will have breakfast and shower in the hotel / riad in Merzouga.
DAY 2: MERZOUGA DESERT TOUR
After breakfast at the riad, you'll begin your exploration of the area, beginning with a visit to the 'village of the blacks,' originally slaves from Sudan, Mali, and Senegal, to see their music and way of life. Later, we will drive over the desert to meet nomad families that live in Berber tents and learn about their way of life. Today we will have a traditional Berber cuisine (Berber pizza) with a local family for lunch. You will also have the option of seeing Rissani, the birthplace of the Alaouite dynasty, Morocco's current governing royal family. Rissani is surrounded by approximately 360 ksar (fortified villages with numerous towers) and has a large souk (an open market).
This was once known as Sijilmassa, and it served as a rendezvous point for salt caravans traveling from Tombouctou, Mali. You'll go through the souk, which sells spices, vegetables, and clothing. After that, we drove back to Merzouga village. In the afternoon, you will ride your camel, accompanied by an experienced camel-man, to explore what lies hidden in the center of Morocco's highest sand dunes. The camel trek takes about 1 hour and 30 minutes to the camp, where you will enjoy the sunset and stargazing. Dinner will be provided in front of the tent where you will be sleeping.
DAY 3: MERZOUGA CAMP - MERZOUGA CAMEL RIDE - MERZOUGA VILLAGE
We return to Merzouga hamlet on camels. We'll eat breakfast at a nearby riad or hotel.
DESERT CAMEL RIDE AND TWO NIGHTS IN DESERT CAMP
1 camel for each camel trek participant
Experienced desert guides will accompany you on your walk.
Dinner with Berbers in a desert camp






PROGRAM FOR DESERT CAMEL RIDE WITH 2 NIGHTS DESERT CAMP
Reservation / Contact