Phone: +212 690 98 51 98 Phone / WhatsApp: +212 662 48 36 26 Email: contact@moroccotours4x4.com for price quotes, tour info and Reservations ….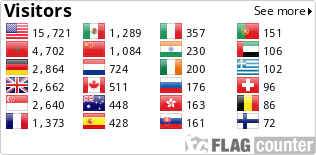 MOROCCO TOURS 4X4
1607 Lot Maatalla / Mhamid / 40 000 Marrakech
Phone / WhatsApp:
+212 662 48 36 26
Phone:
+212 690 98 51 98
We experience Atlantic coast cities and beaches
We explore Chefhaouen and Fes









DAY 1 : CASABLANCA – RABAT - FES:
We will meet you in the airport or in your hotel in Casablanca and drive to Fes passing by Rabat and Meknes. If the time allow us ,we can make short stops to visit the important places in those cities as well as the Roman ruins then it's on to Fes where you'll arrive in the evening and here you'll overnight in a traditional Moroccan house (riad).
DAY 2 : EXPLORING FES:
Most of the morning will be spent visiting the medina (the old city) and its alleys. Your visit starts by visiting the Jewish Quarter (the Mellah) and the Royal Palace (yard), which is the biggest one in the country. You will be visiting the famous tanneries and the Quaraouine mosque considered the first university in the world . After lunch, in a typical Moroccan restaurant in the Medina, you'll experience a wonderful panoramic view of the city. Overnight accommodation will be at the same riad.
DAY 3 : FES – CHEFCHAOUEN - TANGIER:
Today we drive from Fes to Chefchaouen ,called as "The blue city of Morocco". Situated at the footstep of 2 higher mountains, Chefchaouen is a beautiful unique city, with its white washed walls and blue doors and windows. Unlike many parts of Morocco, Chefchaouen was occupied by Spain; therefore there is much influence from the Spanish civilisation and Moorish architecture. In the afternoon you will have your own time. Then we continue to Tangier where we stay overnight.
DAY 4 : TANGIER - ASSILAH - RABAT:
Today we explore Tangier and the we drive to Assilah on Atlantic coast. We continue to Rabat where ww stay in lcoal riad.
DAY 5 : RABAT - CASABLANCA :
Today we explore Rabat main sights and then we drive to Casablanca where our tour finishes.

5 DAYS NORTH MOROCCO TOUR

FROM CASABLANCA
Very popular circuit in North Morocco










PROGRAM 5

5 DAYS NORTH MOROCCO TOUR FROM CASABLANCA


Experienced English speaking driver / guide




Transport in comfortable air conditioned 4x4 vehicle
Pick up and drop off from your hotel





Tips and what's not mentioned


Plane ticket to and from Morocco







INCLUDED IN 5

DAYS TOUR FROM CASABLANCA
Exploring Asilah on Atlantic coast




Accommodation in hotel / riad



Morocco Tours 4x4 offers affordable private Morocco holidays that do not compromise on quality service, reliable transport or comfortable accommodation. We do not provide 'cheap' tours but we can provide affordable tours for individuals, couples and small or large groups. We have designed our tours for the mid-level budget traveller but can modify some options for those with a limited budget or for those seeking a more luxurious experience.
Let us know what you are looking for and we will be happy to design a tour that best fits your budget and travel style. Your private Morocco holiday includes travel in an air-conditioned four wheel drive, the services of an English speaking local driver, accommodation and breakfasts and most of dinners. Lunches, drinks and other extras such as entrance fees or tips are not included.
Cost will vary based on:
The season when you travel
The number of people travelling - more travellers, less cost per person.
The number of days you want to be on tour.
We usually provide mid-range accommodation in 3 and 4 star riads and/or hotels, however luxury or budget hotels can also be arranged.
One way or return travel - round trips cost less.
Payments
Bookings are confirmed on receipt of a 25 % deposit. At your request, we will send an invoice with payment details.
Deposits can be paid via direct bank transfer or western union . Receipts will be issued on receipt of the deposit. The balance can be paid in cash (Euro or Dollars or Moroccan Dirham) to the driver on commencement of the tour.
You can pay the balance by credit card or direct bank transfer but this will incur a 4% fee.
Please refer to information about tipping when considering the total cost of your tour.
For cancellation policy click here.

PRICES FOR

PRIVATE MOROCCO TOURS


With local guides and drivers



Reservation / Contact