Phone: +212 690 98 51 98 Phone / WhatsApp: +212 662 48 36 26




















































































MOROCCO TOURS 4X4
Phone / WhatsApp:
+212 662 48 36 26
Phone:
+212 690 98 51 98
Copyright © Morocco Tours 4x4 Ltd. Company Registered in England No. 13011506.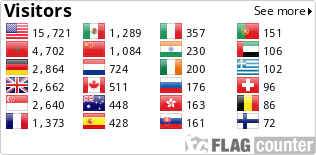 We travel to Fes, Morocco's most important cultural center.
Chefchaouen, the blue city, is our destination.
We get a taste of the Sahara desert at Merzouga.






DAY 1: TANGIER - CHEFCHAOUEN:
Today, we will pick you up from the airport, the port, or your hotel in Tangier and transport you to Chefchaouen. We'll arrive after a two-and-a-half-hour trip and have the rest of the day to tour the blue city. Overnight in a lovely riad with breakfast.
DAY 2: CHEFCHAOUEN - FES:
We will drive to Fes after breakfast at the riad. We'll arrive in Fes, Morocco's "Spiritual City," after a few hours of driving with brief pauses. You will spend the entire afternoon exploring the Medina and its alleys, visiting most of the cultural and historical attractions, including the famed Al Karaouine Mosque and University (the oldest in the world), the Medrasa Bouanania, the Tanneries, and the Najjarine fountain. We will also take you to one of the fortresses to enjoy a wonderful panoramic view of the entire Medina of Fes. Overnight stay in a lovely riad with breakfast.
DAY 3: FES - IFRANE - AZROU - MIDELT - ERFOUD - MERZOUGA DESERT AND CAMEL TREKKING:
After breakfast in your riad, depart for Merzouga via Midelt and Errachidia. Your journey begins in Ifran, Morocco's "Switzerland," and continues to Merzouga via Midlet and the Ziz Valley. Throughout this tour, you will catch glimpses of the Middle Atlas and Higher Atlas mountains. Stopping at the famous cedar forest, Morocco's largest, where you might see Barbarian apes. As you approach the city Er Rachidia, you'll observe how the scenery transforms to reveal traces of the desert. After lunch in Midelt, your journey continues along the lush Ziz Valley, with stops for panoramic views along the way. We will drive via welcome Berber communities to Erfoud, then to Merzouga desert, where you will begin your guided camel ride, escorted by an expert camel guy, to explore the Merzouga sand sea and enjoy the sunset. Overnight at our desert camp, where you will enjoy your dinner, campfire, and drumming party. The camp has flush toilets and hot showers inside your private tent. (HB) (Sand boards are available at the camp and can be used for free if you enjoy sand boarding.)
DAY 4: SAHARA DESERT - TODGHA GORGE - DADES VALLEY:
Your camel guide will wake you up early in the morning to witness what could be the spectacular sunrise of your life. After breakfast at the camp, you'll peacefully camel-trek back to your riad, taking in the stunning Erg Chebbi dunes, which change with the light as the day develops. You'll set out for the Tinghir and Todgha gorges, Morocco's tallest and narrowest canyons. You will be able to hike down its valley from here. We'll drive into the Dades Valley, where you'll view gorgeous sand castles and fascinating rock formations known as "monkey toes." Overnight accommodations will be in a lovely riad in the middle of the Valley (HB).
DAY 5: DADES VALLEY - AIT BENHADDOU KASBAH - MARRAKECH:
After breakfast, we'll drive through the Dades Valley to Kalaat M'Gouna and Ouarzazate. The path through Dades Valley is known as the Way of Thousand Kasbahs, and it offers countless opportunity to capture some of your best photography photos of the trip. We'll make a detour in Kalaat M'Gouna, "the rose city," to buy rosewater, which will keep your linen smelling fresh long after your trip is ended. Continue on to Ouarzazate, known as "Africa's Hollywood." Lunch will be served at the famed Ait Benhaddou Kasbah, Morocco's largest. UNESCO has designated it a World Heritage Site. It has appeared in numerous films, including 'Lawrence of Arabia' and 'Gladiator.' Our drive will continue through the spectacular Tizi n'Tichka pass (2260 m) across the High Atlas Mountains, where you can also stop to see the process of creating Argan oil at women's cooperatives before arriving in Marrakech, where the tour will terminate at your accommodation or anywhere you like.
PRIVATE MOROCCO TOUR FROM TANGIER FOR 5 DAYS
The Dades and Todgha gorges are visited, with optional hiking (if time allows).
Night in desert camp, you ride camels.
We'll visit Ouarzazate and the Ait Benhaddou Kashab.






PROGRAM FOR PRIVATE MOROCCO TOUR FROM TANGIER FOR 5 DAYS
Reservation / Contact

Experienced English speaking driver


Travel in private tour with a comfortable AC 4X4 or Van
Pick up / drop off from your hotel




Tips and what's not mentioned

Plane ticket to and from Morocco




INCLUDED IN PRIVATE MOROCCO TOUR FROM TANGIER FOR 5 DAYS
Amazing desert experience.


One night in a desert tent, including supper and breakfast.
Camel ride to the desert camp (1 camel per person)



Morocco Trips 4x4 offers affordable private tours from Tangier that do not compromise on excellent service, dependable transportation, or comfortable lodging. We do not provide "low-cost" vacations, but we may organise a tour from Tangier that is affordable for singles, couples, small or large groups. Our trips are aimed for the mid-level budget traveler, however we may adjust some options for those on a tighter budget or looking for a more deluxe experience.
Tell us what you're looking for, and we'll work with you to create a trip that meets your needs and budget. Your private tour from Tangier includes an air-conditioned four-wheel-drive car, lodging, breakfast and most meals, plus the services of an English-speaking native driver. Lunches, drinks, and any additional fees, such as admission fees or tips, are not included in the price.
Cost for Tour from Tangier will vary based on:
The time of year you travel
The number of travelers - the more travelers there are, the cheaper the cost per person.
The number of days you wish to spend on tour from Tangier.
We typically reserve 3 and 4 star riads and/or mid-range hotels, although luxury or budget accommodations can also be arranged.
Round journeys are less expensive than one-way trips.
Payments for Tour from Tangier
Bookings for Tangier Tours are confirmed upon receipt of a 25% deposit. We will send you an invoice with payment details for your requested Tangier Tour.
Deposits can be made by bank transfer or Western Union.
When the deposit is received, receipts will be sent. The remaining balance can be paid in cash (Euro, Dollars, or Moroccan Dirham) to the driver at the start of the tour.
You can pay the debt by credit card or direct bank transfer, however there is a 4% fee.
When calculating the total cost of your Tangier Tour, please refer to the tipping information.
For cancellation policy for this Tour from Tangier click here.