Phone: +212 690 98 51 98 Phone / WhatsApp: +212 662 48 36 26




















































































MOROCCO TOURS 4X4
Phone / WhatsApp:
+212 662 48 36 26
Phone:
+212 690 98 51 98
Copyright © Morocco Tours 4x4 Ltd. Company Registered in England No. 13011506.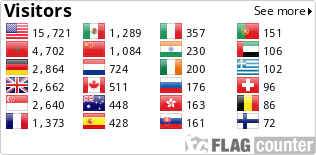 We travel to Fes, Morocco's most important cultural center.
Morocco tour from Tangier to Chefchaouen, the blue city.
We get a taste of the Sahara desert at Merzouga.






DAY 1: TANGER TO CHEFCHAOUEN:
On the first day of your vacation, we will meet you at the dock and travel via the Rif highlands and Tetoun city to admire the majestic mountains until we reach Chefchaouen, one of the most beautiful villages at the foot of the Rif mountains. The medina of Chefchaouen included a Spanish-style plaza surrounded by several edgy arts and crafts shops, rooftop restaurants, and cafés where you may spend the night enjoying the breeze and the beauty of nature.
DAY 2: CHEFCHAOUEN - VOLUBILIS - MEKNES - FES:
After breakfast at the riad, you will embark on an authentic journey to Volubilis, passing via Wazan and other Rif villages. In Volubilis, you will see the roman ruins and learn about the archeological site of Moroccan history. After our tour of Meknes, we will immediately travel to Fes, where you will spend the night in a riad.
DAY 3: FES SIGHTSEEING:
After breakfast at your riad, you will begin your exploration of the oldest city in Morocco by strolling through its narrow lanes and streets. Our tour begins with a stop to the Royal Palace gate, the first Mellah ever constructed in Morocco, which was constructed in the 16th century. We will guarantee that you visit all culturally and historically significant locations, including the renowned Al Qaraouine University, the oldest in the region, the Tanneries, the Attarine museum, and the Mulay Idriss tomb. After lunch, you will tour a tile cooperative and then enjoy a breathtaking panorama of the whole Fes Medina.
DAY 4: FES - IFRANE - MIDELT - ZIZ AVALLEY - ERFOUD - MERZOUGA:
After breakfast at your accommodation, you will travel via Errachidia and Erfoud to Merzouga. You will journey via the interesting Tiz Ntalghamt pass and the Ziz Gorges, taking in views of the High Atlas plateau. As you reach the city of Errachidia, the landscape will shift to offer glimpses of the desert, where you will have lunch and the Berber hospitality. After that, you will continue down the verdant Ziz Valley, pausing along the route for panoramic views of Erfoud and Rissani. Arrive in the afternoon at Merzouga. Before you check into your riad, you'll be welcomed with a drink of mint tea. (HB).
DAY 5: MERZOUGA - SAHARA DESERT - CAMEL TREK:
You will visit the Gnawa people in their village of Khamlia to learn about their music and way of life. Later, we will drive into the desert to visit nomad families and learn about their lifestyle. Today's lunch will consist of a classic Berber dish (Berber pizza). You will also have the opportunity to visit the ancient city of Rissani, the origin of the Alaouite dynasty, Morocco's current governing royal family. Rissani is surrounded by around 360 ksar (fortified villages with several towers) and has a large souk (open market) that is held three times every week. Once known as Sijilmassa, this was the meeting location for salt caravans traveling from Mali's Tombouctou. Here, you will stroll around the souk, where spices, veggies, and clothing are sold. Return to the hamlet of Merzouga by vehicle. In the afternoon, you will ride a camel accompanied by an expert camel-man to discover what is hidden in the midst of Morocco's tallest sand dunes. In front of the tent where you will spend the night, dinner will be served.
DAY 6 : SAHARA DESERT - TODGHA GORGES - DADES VALLEY:
Today's excursion from Tangier continues, and we will rise early to see the Merzouga desert dawn above the Sahara sand dunes. Then we ride camels back to our guesthouse for breakfast and a shower. Then we'll go through Rissani and Erfoud to reach Todgha Gorges, where we'll enjoy rock canyon and a typical Moroccan lunch. A short hike through the Gorges precedes our arrival in Dades Valley for supper and lodging.
DAY 7 : DADES VALLEY - OUARZAZATE - AIT BENHADDOU - MARRAKECH:
After breakfast, we will go to Kalaa M'gouna and Ouarzazate via the Dades Valley. The journey through Dades Valley is the way of a thousand kasbahs, affording ample opportunity for some of your greatest travel photographs. We will have lunch in Ait Benhaddou Kasbah, the biggest Kasbah in Morocco, which was constructed by T-hami El Glaoui, one of the last Berber chieftains, at the beginning of the 20th century. The kasbah is now a UNESCO World Heritage Site. After that, we will pass the high Atlas Mountains, which are replete with panoramic vistas and charming Berber towns, en route to Marrakech. Spend the night in a luxurious riad in the medina.
DAY 8 : MARRAKECH CITY TOUR :
Today we embark on a guided tour of Marrakech. We tour Marrakech following breakfast at the riad "the city of red in Morocco". We will guarantee that you see the most significant historical and cultural monuments, such as the Majorelle Gardens, Koutoubia Tower, Saadian tombs, and Bahia Palace. Following lunch at a café in the vicinity of the plaza, you will stroll around the souks and examine countless handicrafts. In the afternoon, you will have free time to explore different areas of the city on your own.
DAY 9 : DAY TRIP TO ESSAOUIRA:
After breakfast in your riad, you will depart for Essaouira, a beach city. After around two and a half hours of driving, the city exploration may begin. You will explore the Skala Fortress, observe artists carving Thuya wood, stroll around the medina, and examine hundreds of handicrafts. This city attracts surfers from around the globe. Essaouira has seen several civilizations, notably the Portuguese colonization, which greatly influenced its architecture, yet it remains a little community with a rich history. Due to its size and distinctive blue doors and whitewashed buildings, it is also considered Morocco's largest city ""Jewel of the Atlantic Ocean" You will also visit an Argan oil women's cooperative. Here, the oil that is renowned for its culinary, cosmetic, and medicinal benefits is extracted. The traditional Moroccan lunch will consist of fresh fish "prepared to order" at the fish market. The afternoon will be spent traveling back to Marrakech. Spend the night in your riad. (BB).
DAY 10 : MARRAKECH - AIRPORT:
Transfer to Casablanca or Marrakech airport.
TANGIER TO SAHARA DESERT TOUR 10-DAYS: #1 MOROCCO SAHARA TOUR
The Dades and Todgha gorges are visited, with optional hiking (if time allows).
Night in desert camp, you ride camels.
We'll visit Ouarzazate and the Ait Benhaddou Kashab.






PROGRAM FOR TANGIER TO SAHARA DESERT TOUR 10-DAYS
Reservation / Contact

Experienced English speaking driver


Travel in private tour with a comfortable AC 4X4 or Van
Pick up / drop off from your hotel




Tips and what's not mentioned

Plane ticket to and from Morocco




INCLUDED IN TANGIER TO SAHARA DESERT TOUR 10-DAYS
Amazing desert experience.


One night in a desert tent, including supper and breakfast.
Camel ride to the desert camp (1 camel per person)



Morocco Trips 4x4 offers affordable private tours from Tangier that do not compromise on excellent service, dependable transportation, or comfortable lodging. We do not provide "low-cost" vacations, but we may organise a tour from Tangier that is affordable for singles, couples, small or large groups. Our trips are aimed for the mid-level budget traveler, however we may adjust some options for those on a tighter budget or looking for a more deluxe experience.
Tell us what you're looking for, and we'll work with you to create a trip that meets your needs and budget. Your private tour from Tangier includes an air-conditioned four-wheel-drive car, lodging, breakfast and most meals, plus the services of an English-speaking native driver. Lunches, drinks, and any additional fees, such as admission fees or tips, are not included in the price.
Cost for Tour from Tangier will vary based on:
The time of year you travel
The number of travelers - the more travelers there are, the cheaper the cost per person.
The number of days you wish to spend on tour from Tangier.
We typically reserve 3 and 4 star riads and/or mid-range hotels, although luxury or budget accommodations can also be arranged.
Round journeys are less expensive than one-way trips.
Payments for Tangier To Sahara Desert Tour 10-Days
Bookings for Tangier Tours are confirmed upon receipt of a 25% deposit. We will send you an invoice with payment details for your requested Tangier Tour.
Deposits can be made by bank transfer or Western Union.
When the deposit is received, receipts will be sent. The remaining balance can be paid in cash (Euro, Dollars, or Moroccan Dirham) to the driver at the start of the tour.
You can pay the debt by credit card or direct bank transfer, however there is a 4% fee.
When calculating the total cost of your Tangier Tour, please refer to the tipping information.
For cancellation policy for this Tour from Tangier click here.